guess what?
I'm not here…
I'm having a baby.
Happy, happy, happy.
Happy birthday to my boy.
I'm excited.
Super excited.
Back soon friends.
About Adriel Booker
Adriel Booker is a writer, speaker, and difference-maker living Down Under with her Aussie love and littles where they serve in full-time ministry (and full-time parenting) together. She writes about motherhood and parenting (including pregnancy, birth, miscarriage, and raising littles), faith and spirituality, social justice, empowering women, tiny house living, creativity, and making the most of our everyday lives. Adriel and her family are currently living in an adorable little vintage caravan - 100 square feet of love on wheels.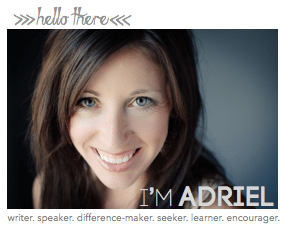 Thanks for visiting. I'm all about mamahood, empowering women, faith in action, and telling stories of truth, discovery, and redemption. I'm a writer, speaker, and Bible teacher and my heart beats to encourage others in the every day task of pulling heaven to earth around us—in our neighborhoods, across our borders, and around the world. I'm also an Oregon treehugger married to an Aussie city slicker (whom I adore) and I have two young sons, three babies in heaven, and an insatiable desire to sleep in. Some say our family's a bit unconventional; I guess they're right if they mean being urban missionaries, tiny house dwellers, and believers that all things are in the process of being made new.
The
Love A Mama Community
also lives here in this online space. It's a place where we link arms to inspire, connect, and empower our sisters, especially in the developing world. Grateful you're here. xo
It's like a newsletter, but tinier. . . . . and awesomer.
Remember when we used to slip notes in class?
Love Notes
is my grown up version of that. It's personal, it's super informal, and it's part of the way we grow our friendship. (You'll pass one back, right?) Oh, and it's monthly(ish) and tiny(ish).
subscribe here>>>
:: (My personal profile)
I Still Belong (Why blog?)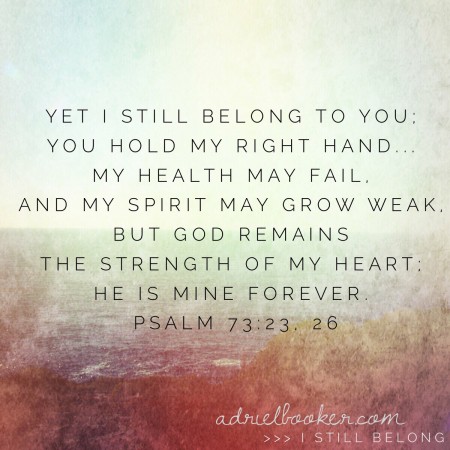 My whole identity centers around the fact that I still belong to Him; this blog exists so that women can come here and find a place where they belong, too.
Motherhood, family, faith,
life-in-general
can be hard. There are no medals given out at the end of a long stretch of difficulty. Rarely is there applause. Often we labor quietly and without much recognition. And you know what? I think that's okay to an extent.
But I also think we would drown if we didn't have one another to gain strength and encouragement from, because it's just that hard down here in the trenches. . .
continue reading>>>