guess what?
I'm not here…
I'm having a baby.
Happy, happy, happy.
Happy birthday to my boy.
I'm excited.
Super excited.
Back soon friends.
About Adriel
Adriel Booker is a writer, speaker, and difference-maker living Down Under with her Aussie love and littles where they serve in full-time ministry (and full-time parenting) together. She writes about celebrating motherhood, building families, strengthening faith, enjoying life, empowering women, changing the world, and telling the story.
I Still Belong (about the blog)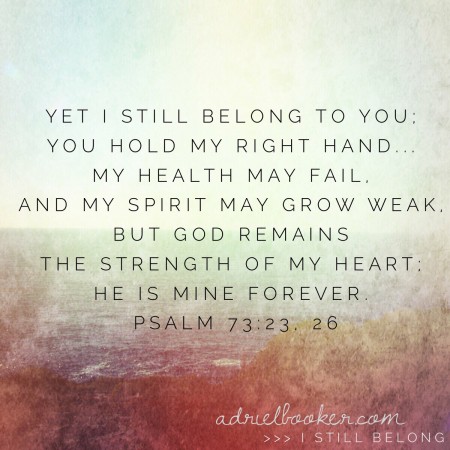 My whole identity centers around the fact that I still belong to Him; this blog exists so that women can come here and find a place where they belong, too.
Motherhood, family, faith,
life-in-general
can be hard. There are no medals given out at the end of a long stretch of difficulty. Rarely is there applause. Often we labor quietly and without much recognition. And you know what? I think that's okay to an extent.
But I also think we would drown if we didn't have one another to gain strength and encouragement from, because it's just that hard down here in the trenches.
We need a tribe—a community—of fellow pilgrims to walk the journey with us, to hold our hand, to tell us that we belong – to one another and to Him. Although some of those live next door, I've found some of my closest friends and allies now live across time zones and oceans. (Aren't we lucky to live in the digital age?)
My hope is that this blog is a place where we can figuratively "hold hands" for the journey – when we feel like we're sailing through with flying colors as superwoman and when we are gasping for breath and calling out for a lifeline. As we support and cheer on one another we'll take courage from each others' vulnerability and strength, creativity and wisdom, and even each others' mistakes.
As He holds our hand, so we can hold one another's. We all belong… it's just that sometimes we need reminding. That's what this blog exists for.