Speaking & Writing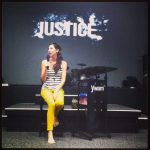 I regularly speak on Identity in Christ, Missions, Fear of the Lord, Relationships, Character of God, How to Study the Bible, Inductive Bible Study, Discovering Your Gifts and Calling, Jesus-Style Discipleship, God's Heart for the Poor (and Justice Issues), Leadership (various topics – please ask for specifics), and Women's Issues and Social Change. If you have an enquiry about my writing or speaking, please contact me.
You can also visit Grace for Moms – where I write alongside a beautiful community of women who are dedicated to seeing other moms immersed in the message of God's Grace – as well as YWAM Medical Ships – Australia where I write stories about our work and ministry in the rural villages Papua New Guinea.
Thank you for your patience as I work on compiling further information relevant to this page.