Media: Latest Podcasts, TV, and Features
Below you will find speaking and interview samples, publications, podcasts, television appearances, and endorsements. Please contact us with any questions.
Sample interview questions can be found here: Press Kit (Grace Like Scarlett)
Speaking sample (preaching/keynote) and topics can be found here: Speaking
Bio and headshot can be found here: Meet Adriel
FROM THE BACK COVER of Grace Like Scarlett:
"With vulnerability and tenderness, Adriel Booker shares intimate stories about her experiences with miscarriage to help readers navigate grief and find God's presence in their pain. She tackles complex issues about faith and suffering without offering religious clichés or pat answers, and she invites hurting parents to a wide-open place of grace, honesty, and genuine hope as she leads them to discover a redemption story unfolding in the shadows of their loss. Included are practical resources for dads, loved ones, parenting through grief, and pregnancy after loss."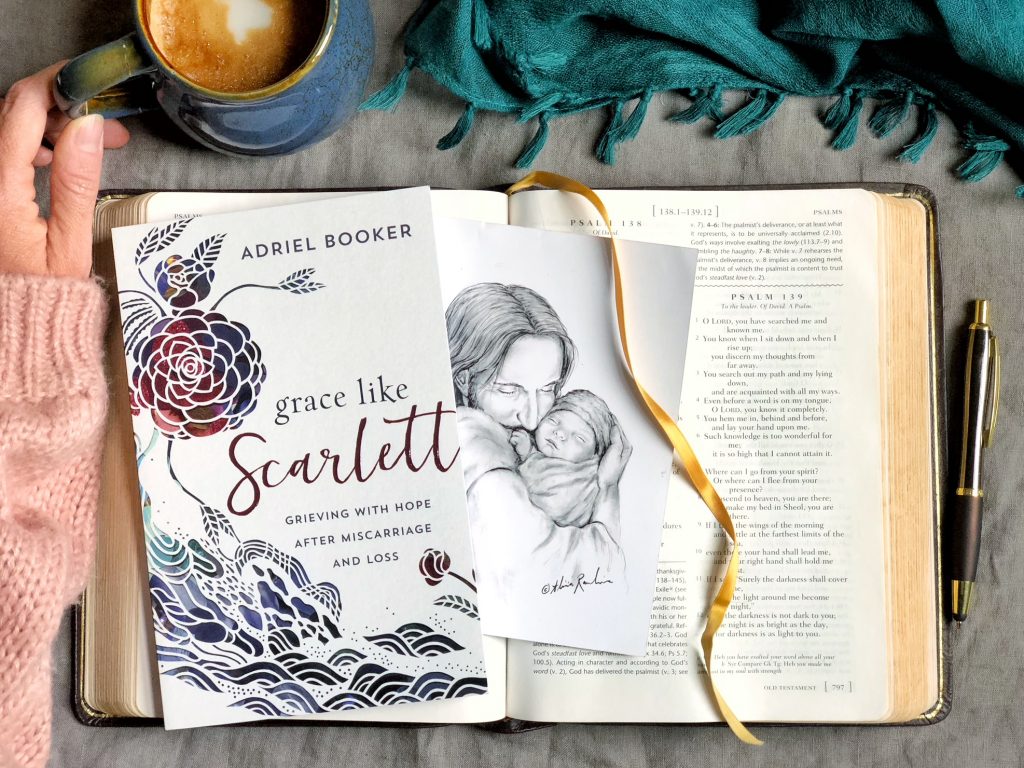 WHAT PASTORS ARE SAYING:
"Grace Like Scarlett is a raw and challenging look at the impact of miscarriages not only in the life of every woman who has undergone such tragedy but also in communities of faith who seek to care for those who have lost. As a pastor, I find this book offers hope to those in my congregation who have and will walk through this valley. Read it and be ready to give copies to all those who need the encouragement this book provides." —Steve Mickel, lead pastor of Westside Church, Bend, Oregon
"Raw, real, and emotionally honest. Grace Like Scarlett is for anyone dealing with the heartbreak of losing a child or the messy and untamable nature of grief. In the end, Adriel Booker's story and message are about the journey to hope and joy. She lifts the chin of the tearstained face heavenward with the reminder that Jesus is making all things new and that beauty will rise from ashes. There are few resources for individuals or churches that I have found to be this succinct and powerful—I wholeheartedly recommend it!" —Ken Wytsma, pastor and author of The Myth of Equality and The Grand Paradox
More endorsements can be found on the Grace Like Scarlett website.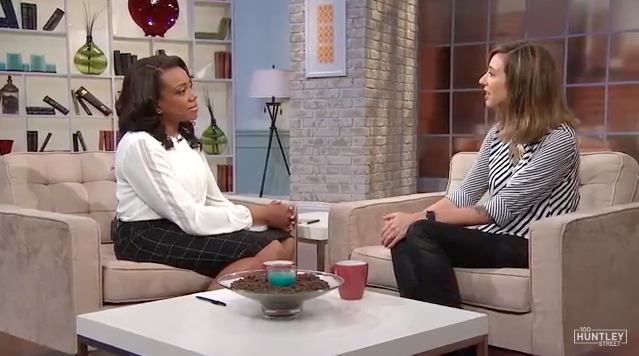 Watch Adriel's interview on 100 Huntley Street, Canada's longest running national daytime talk show:
The Luke & Susie Show – Australian national syndicated radio
Gutsy Christianity with Rosa Hopkins
The Bottom Line with Roger Marsh
The Debbie Chavez Show
Sunday Night Live with Kim Wier
USA Radio with John Clemens
Claude Jennings on WGTS-FM
Breakaway with Kevin Krueger
Sorta Awesome with Meg Tietz
Kindred Mom Podcast
Some Answers Podcast
Little Faith Podcast with Havilah Siegmann
#StayMarried with Michelle and Tony Peterson
The Heart Lessons with Sarah Rieke
Women Encouraged Podcast
Holy Ordinary Collective with Amanda Whiting 
Joyful Mourning with Ashlee Proffitt
The Post Party with Anna Hithersay
In This Skin with Jennie Scott
Simply Wholehearted with Amy Wick
Church Matters with Angie Ward
Shalom Sistas with Osheta Moore
Have More Fun with Mandy Arioto 
Adriel has been featured in the following publications:
Grace for Moms