Deep Dive: Grief support groups after pregnancy loss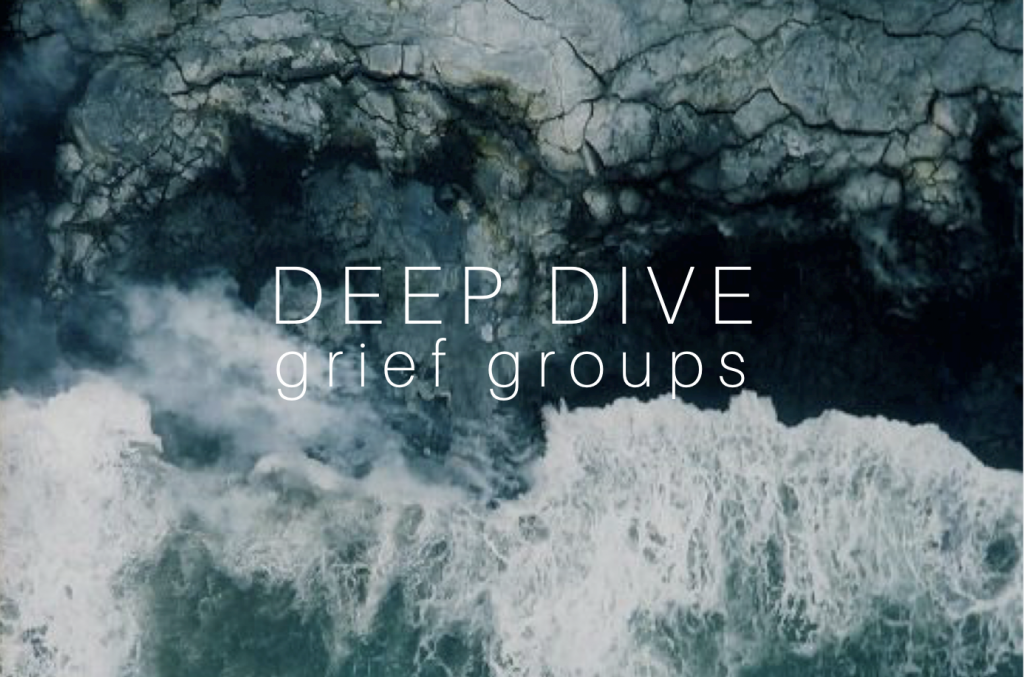 Are you looking for additional grief support after miscarriage, stillbirth, or other types of pregnancy loss?
Maybe your grief is fresh and raw and you're still reeling from the suffocating blow of a recent miscarriage. Or maybe you've long ago buried a secret grief, but something within is probing you to lean in closer to the pain once again. Grief is wild like the sea, but it doesn't need to destroy us. We can't conquer it, but we can navigate it, and we can find Jesus there too.
Dive in, friend. Come with me. Let's go deep. This is God's invitation to be formed afresh in him. Grief can undo us, but it can also remake us. Let's lean into Hope together.
Deep Dive grief groups for support after pregnancy loss
Join Adriel Booker and other women from the Our Scarlett Stories pregnancy loss community as we dive deeper into our grief together—not to be consumed by it or even to do away with it—but to be transformed and healed right in the midst of it.
These small, intimate grief groups help women navigate grief after pregnancy loss during an eight-week journey through grief together.
Features of the Deep Dive include:
Private forum for sharing and prayer with other women who've experienced loss.
Access to the private group via desktop or mobile app. (Away from the noise and advertisements of Facebook groups.)
Two live group mentoring calls with Adriel.
Six weeks of videos from Adriel to take you deeper with the content of her book, Grace Like Scarlett: Grieving with Hope after Miscarriage and Loss. 
In depth guided weekly discussions by Adriel and team.
Weekly prayer and encouragement for group members.
Safe place to share your struggles with grief, sorrow, anger, faith, doubt, and the many other things pregnancy loss unearths.
Indefinite access to the group after our eight weeks are over so you can continue to journey with others you've grown friendships with in the group.
Indefinite access to the other features of Our Scarlett Stories Community such as our resource library, live interviews with experts in the field, a seven part audio series for navigating key milestone days, monthly calls with Adriel, and more.
Next Deep Dive:
Our next Deep Dive grief group begins June 1, 2020. Register today to reserve your spot.
Our Scarlett Stories
Deep Dive grief groups include membership to Our Scarlett Stories pregnancy loss community and resource library. Find out more here.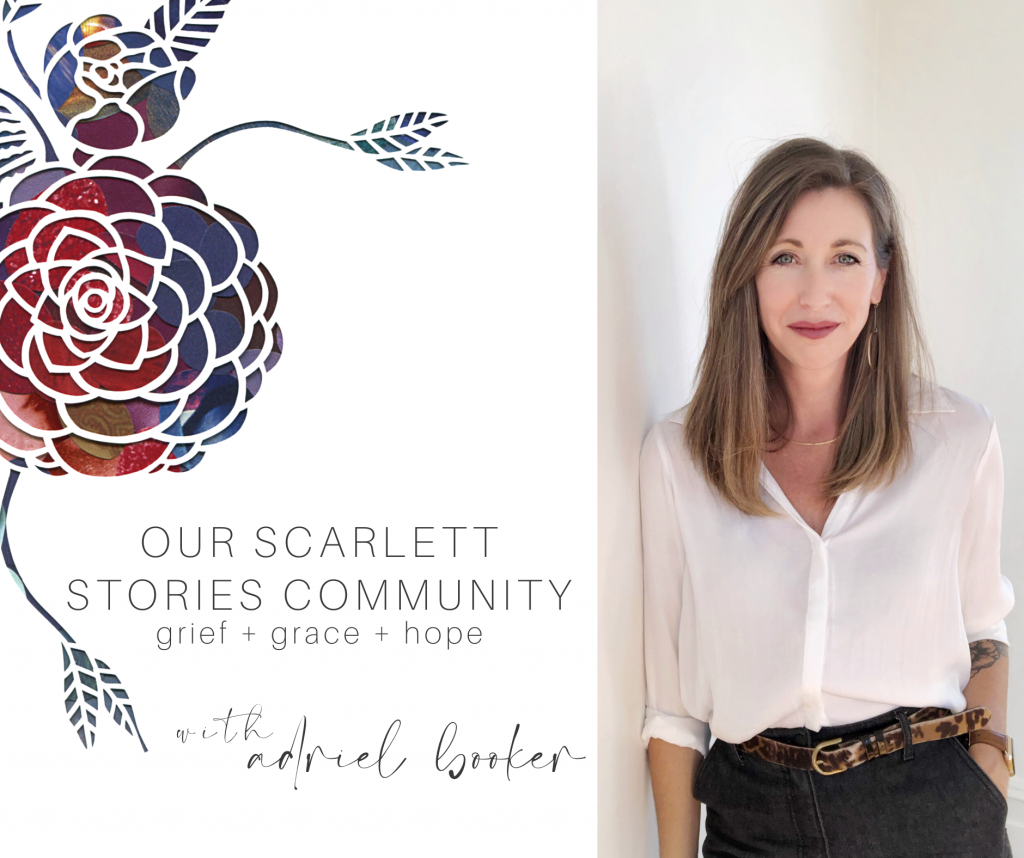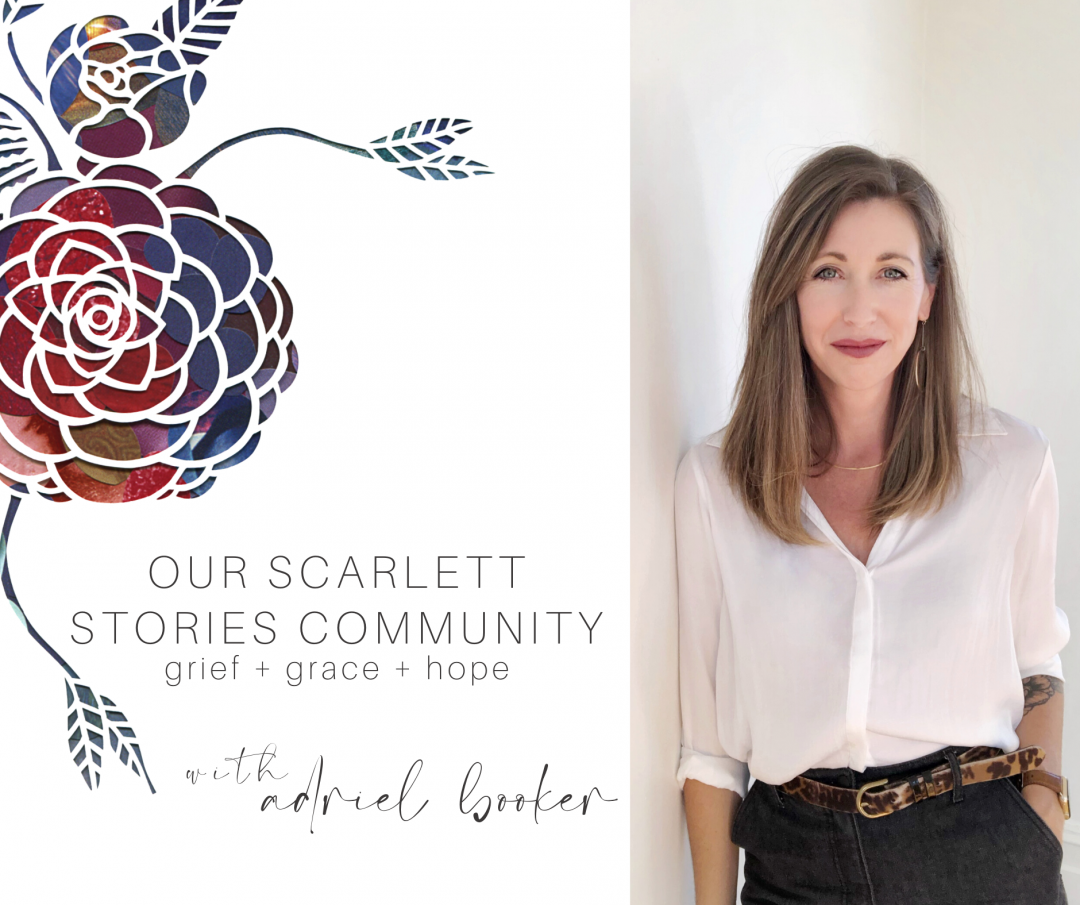 Grace Like Scarlett
The content of our eight-week Deep Dive groups are guided by content from Adriel's book, Grace Like Scarlett: Grieving with Hope after Miscarriage and Loss. (Book not included. Please purchase your copy here or reserve a copy from your local library.)