Kindle Deal – Grace Like Scarlett: Grieving with Hope after Miscarriage and Loss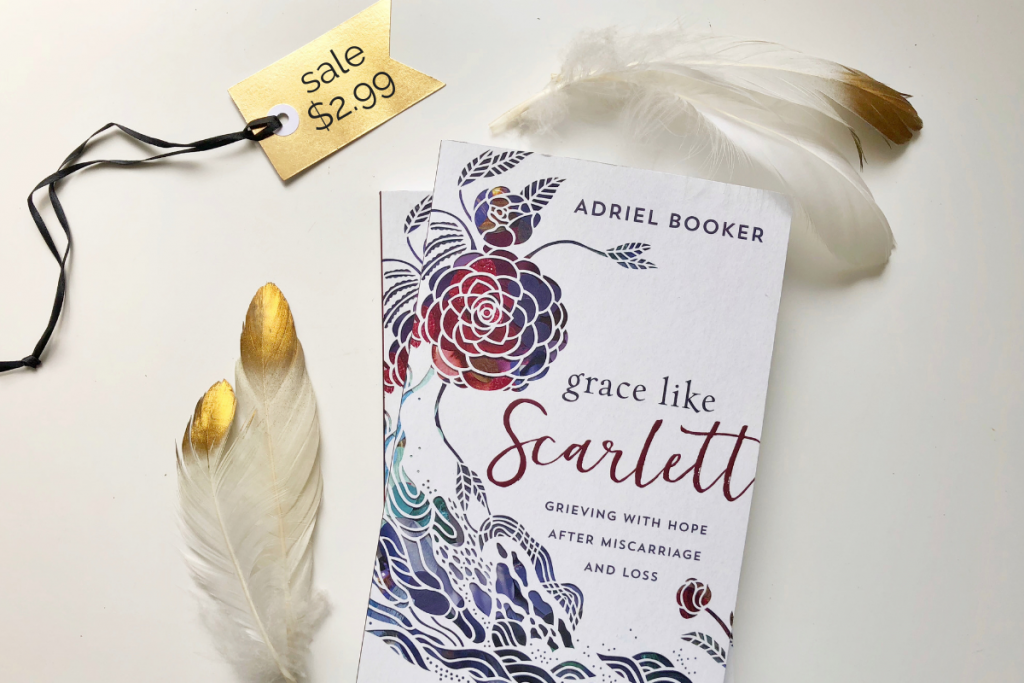 Just a quick one because I didn't want you to miss this flash sale in honor of Pregnancy and Infant Loss Awareness Month! At the moment Grace Like Scarlett is on sale for about $2.50 on Kindle ($2.31 last I checked?!) and $2.99 on Nook. Please consider buying this grief companion for a friend in need or for yourself. Whether you've experienced pregnancy loss personally or not, we all know someone who has—1 in 4 women in fact—so this can be a valuable tool in helping you know how to talk about this subject and walk alongside someone in their grief.
Shortest blog post ever.
Love,
A
FREE RESOURCES FOR YOU:
Miscarriage & Loss Resource Page – Stories, Resources, and Support
Journaling Our Scarlett Stories: Journal Prompts to Process Grief after Miscarriage and Loss
Grace Like Scarlett Book Club and Support Group
How to Support a Friend after Miscarriage
What Not to Say to Someone after Pregnancy Loss (and What to Say Instead)
Men and Miscarriage Series
Our Scarlett Stories – Stories of Grief + Grace + Hope after Pregnancy Loss