Miscarriage & Loss Resources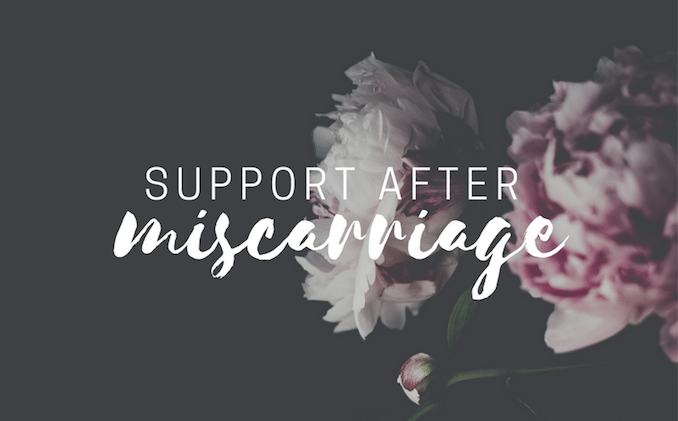 Welcome, dear one.
You've landed on my page for miscarriage stories, pregnancy loss support, and a number of other resources to help you navigate grief and loss after miscarriage, stillbirth, and other forms of pregnancy and infant loss.
It's hard isn't it—knowing how to grieve the loss of a baby you imagined your entire future with? I know. I have six children, but only three around my dinner table.
While I don't know your story, I imagine you're here in search of some encouragement or validation or companionship. I can tell you this with confidence: We do grieve, but not without hope. My aim with the resources and stories below is to help you know you're not alone and—if you're willing—to help you see that God can be found even in the midst of our greatest anguish.
This page is not static; it is growing and changing all the time and includes links to blog posts and resources from me as well as those from other trusted sources. I hope it serves you well. If you'd like to connect with our pregnancy loss community, you can find us on instagram at @ourscarlettstories where we share short stories of grief + grace + hope.
For regular encouragement and personal letters from me, sign up for LoveNotes—my 'secret posts' dispatched straight to your inbox every month or two.

Adriel's book on miscarriage:

Letters to a Grieving Mom: Navigating milestone days after miscarriage
Open on your original due date (coming soon)
Open when you're invited to a baby shower (coming soon)
Open on a holiday or special occasion (coming soon)
Open on your baby's birthday or anniversary (coming soon)
Open during a post-miscarriage pregnancy (coming soon)
Stories and articles on miscarriage, loss, and grief
Sharing Miscarriage, Stillbirth, and Infertility Stories to Help and Heal after Pregnancy Loss — Short, powerful stories from ten women on miscarriage, ectopic pregnancy, stillbirth, infertility, and other forms of pregnancy and infant loss.
The Day I Lost My Baby and Among the Fields of Gold: Losing My Baby in Italy and The Story of Scarlett Grace — My personal miscarriage stories.
Dear Pregnant Woman on the Playground (With Love from a Baby-Loss Mom) — Relating to other pregnant women while approaching your due date.
Dear Baby: Four Years Later — The notion of "getting over" grief.
Under the Olive Tree — Grief brings a wild array of emotions. In the case of my second, furious anger and guilt. 
Why I Share About the Hard Stuff (and the Power of Story) — Shame, stigma, vulnerability, and healing.
The Promise of Easter and Meeting Our Babies Again — Despair and hope in light of the resurrection of Jesus.
Breaking the Silence: Mothers Sharing Stories about Miscarriage and Loss — Breaking the stigma, not because we're brave but because we're desperate and hopeful.
This Ground is Holy — The paradox of joy and sorrow.
We Named Her Scarlett Grace — Learning to grieve with hope.
Learning to Stay Afloat in the Waves of Grief — Coping with the unpredictable nature of grief.
He is With Us. Really. — Where grace abounds in deep waters.
Our Stupid Fish Died. And Our Baby Died, Too. — Relating to my living children after miscarriage.
Mother's Day for Those Who Have Lost or Are Longing — Mother's day for those who find it hard.
Remembering Your Baby after Miscarriage — Memorial ideas for honoring your baby's life after pregnancy loss.
No, I'm Not 'Lucky' Because I Had a Miscarriage at 6 Weeks — by Julia Dellitt
Confronting the Lie: God Won't Give You More Than You Can Handle — Nate Pyle
Letters to a Grieving Mom: Mother's Day after Miscarriage and Loss
Miscarriage and your body
Caring for a friend after miscarriage and loss
Men, marriage, and miscarriage
Helping children grieve after miscarriage and loss
Pregnancy after miscarriage and loss
Spiritual support
Playlist of Songs for Grief & Hope (coming soon)
Scriptures for Study and Meditation on Grief & Hope (coming soon)
Recommended books on miscarriage, loss, grief, and faith
Miscarriage and grief support organizations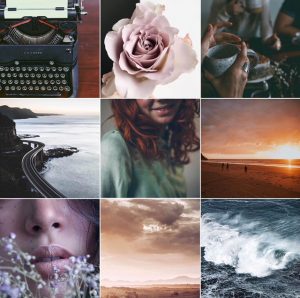 Miscarriage Stories & Pregnancy Loss Community:
Our Scarlett Stories: grief + grace + hope 
Join our instagram community where parents share stories of miscarriage and other forms of pregnancy loss, providing support and hope for the grief journey. (Read more about submitting your own story.)